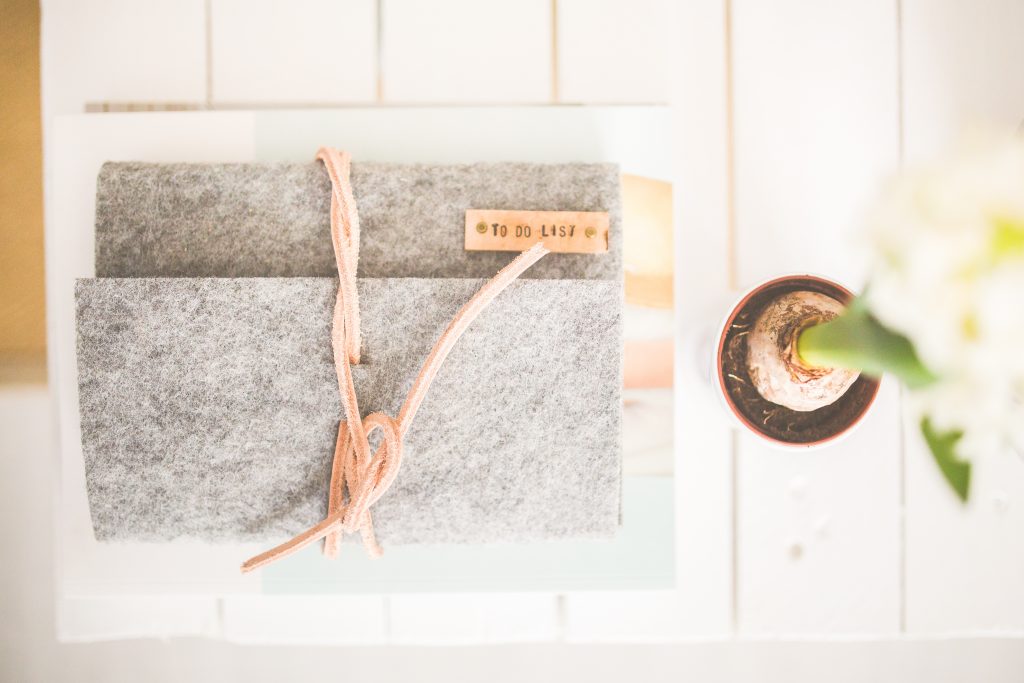 During this time of working, eating, playing and STAYING at home, we know there is a lot of content being shared about cleaning and organizing.  And we get it — because we're all AT HOME!   
But here's the truth…
To some of us, tackling big projects feels untenable right now. Life is shifting so quickly, and just getting through the day is ENOUGH. To be completely honest, we're disappointed that we don't have as much "free time," energy and motivation as we thought we would. When we learned that we'd be AT HOME, our minds were reeling with ideas of projects we could complete. Lists were made… and alas, not that much is being crossed off (yet — but we're still hopeful!)
We know for certain that organizing your spaces will make life feel easier and more functional, especially as almost all of your time is being spent in your home these days!
So today we're sharing a few smaller projects that you can take on during this phase of life, with the hopes that they will inspire and not overwhelm you. And the best part is, you can do them in stages or bite-sized pieces, whenever you feel up for it.
Please note: some links in this post may contain affiliates. For more information, please read our disclosure agreement.
FRIDGE
Three meals a day (plus snacks) for five people, every single day… we're 3+ weeks into this quarantine, and our fridges could really use some love!
Because we're all in and out of these cool spaces constantly, and because we don't want ANY of our food to go to waste, here are a few small steps to keeping this highly-important area of your home in order:
We always recommend (and especially right now, more than ever!) a CLEAN fridge. If you have the energy, take a deep dive: empty your fridge, wipe down each shelf, soak and scrub any drawers and wipe residue off the containers and condiments. At the very least, wipe up any spills and ensure that your produce drawers are clean.
Next, tackle the categories. Is the second shelf for snacks or leftovers? Where do all the condiments live?
Ultimately, it's about giving each item a home — and making sure EVERYONE in your household knows where that is. Nothing should get lost!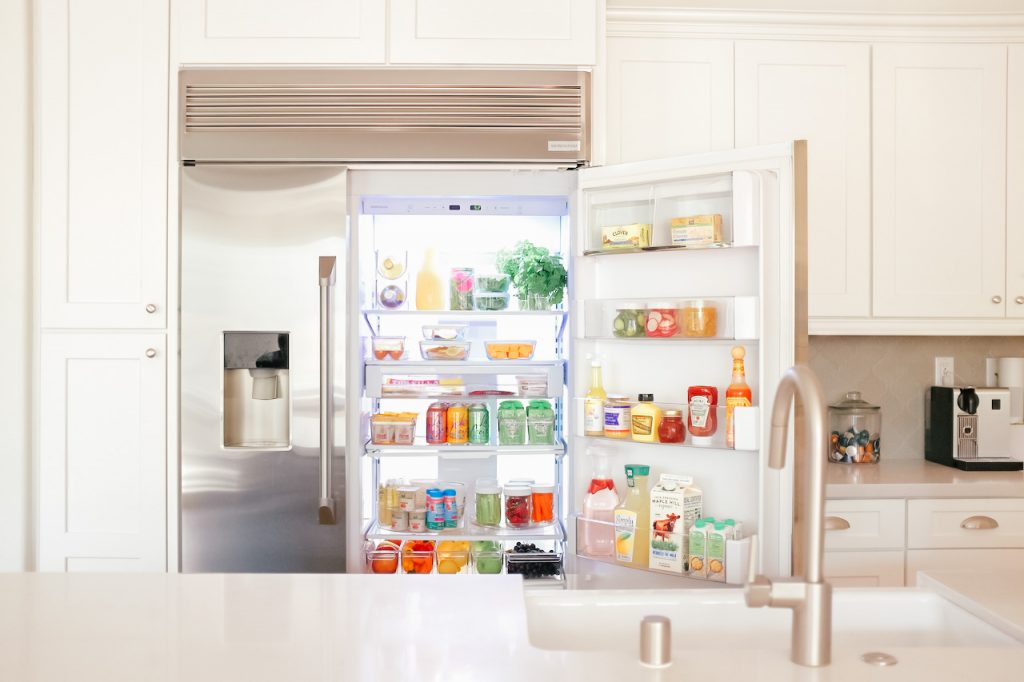 And finally, repurpose.  If there's an ingredient or dish that might go to waste, spend a few minutes searching for a recipe so that it's not wasted.   
We have previously created some tremendous fridge content… so if you want to know more about organizing + cleaning your own fridge, click here!
PANTRY
We love organizing pantries — truly, madly and deeply.
And just like the fridge, this is a space that we're using A LOT more than usual. And our tips for organizing the pantry will seem awfully familiar:
Clean it out
Take inventory
Group + sort by category
Meal plan + repurpose
For more resources on organizing your pantry, check out our blog here!
EMAIL INBOX
If there has ever been a time to manage your inbox… it's now.
We're all spending SO MUCH MORE time corresponding digitally than ever before, which means our inboxes are feeling even harder to tackle.
Generally we find the biggest need here is simply decluttering and creating an email filing system. Often, people open their email to get started and simply get overwhelmed by the sheer quantity — how can one person manage 2,000 emails?
But the great thing about inbox organization is that you can do it for just a few minutes at a time and still make a noticeable impact. And it's a space that belongs entirely to YOU, so you can go at your own pace.
We recommend starting with just 10-15 minutes at a time. Clear out emails you don't need and unsubscribe to junk mail.
Once it's a bit emptier, you can begin categorizing with labels and folders.
We recently put out a detailed blog post with all of our expert tips for email management. If you want to take a deeper dive into the depths of your inbox, here it is!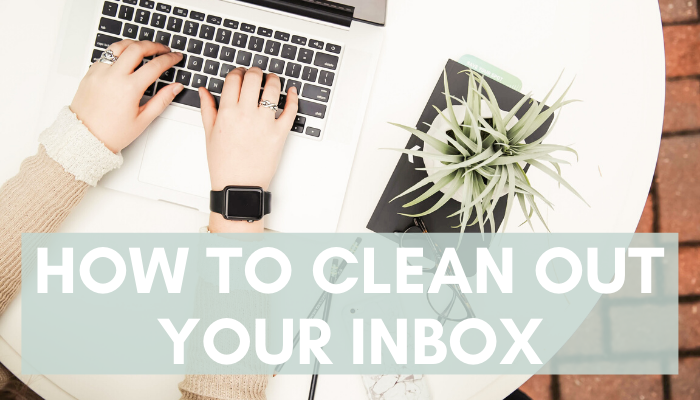 CLOSET
Since many of us are living in our PJs and leggings these days, it's a great time to do a simple tidy of your closet.
Please Note: We recommend that you START SMALL with your closet. You may find the desire to tackle the entire space, try on every item and decide to pass along an abundance of clothing. Because many donation centers aren't open right now, you might prefer to try only the following steps for the time being:
Separate your clothing by category – type, length, season
Arrange categories by color
Ensure everything is facing the same direction
Remove loose hangers
Taking even these small steps can help you create a space that feels more breathable. You can read our closet basics blog here, where we go into much more detail about these four easy steps to organizing your closet BEFORE you do a full organizational overhaul in the future.
ENTRYWAY/DROP ZONE
We have always been huge proponents of having an organized drop zone. This can be a spot in your home's entryway, mudroom, laundry room… and typically, it's a space that could benefit from some tidying!
And now that we're wiping down everything that comes into our homes, this space needs to be more functional than ever!
It's easy for this space to become a messy holding zone for everything that gets dropped as you and your family members walk in the door. If you find that this is a problem in your home — or if you don't have a drop zone at all and want to create one — the biggest tip we have is to GIVE EVERYTHING A HOME.
And here are our favorite ways to do that:
For drop zones without existing storage, consider adding a few shelves or even a small piece of furniture (such as a small dresser, table or bench) to more fully utilize the space.
This is also a great space to repurpose items that already exist in your home – baskets, bins, magazine file holders, drawer inserts… they can all serve a purpose here!
Get creative — and whatever you do, just be sure that you have a designated spot for everything that you regularly bring in and take out of your house.
Happy Organizing, Friends!
Cover image by Kaboompics.com from Pexels
---
For more inspiration, check out: