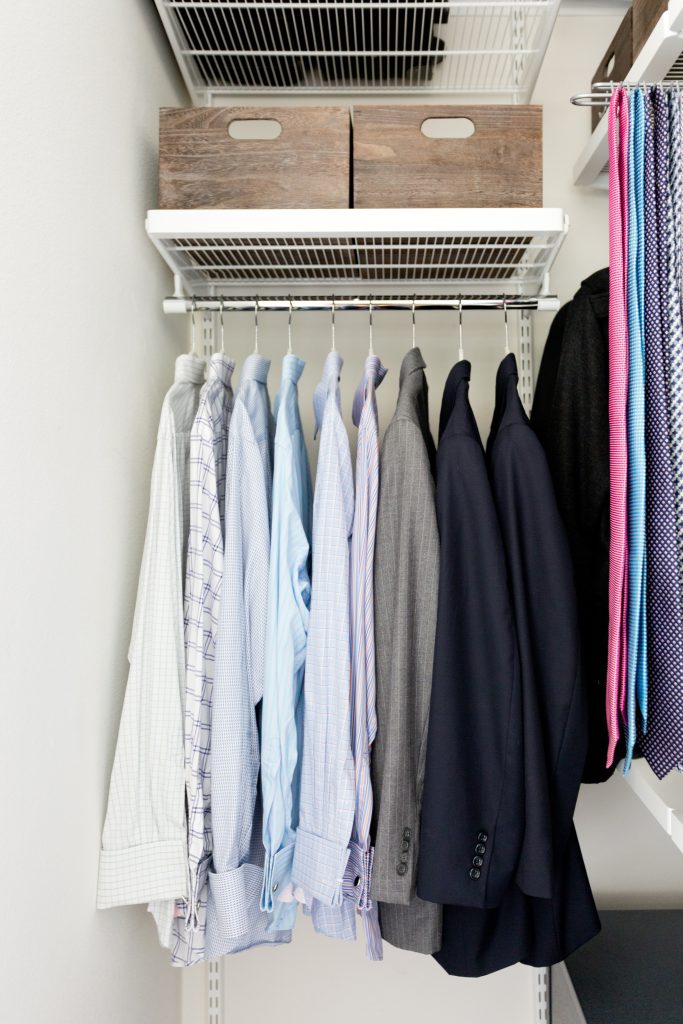 We believe that closets should be among the loveliest and most functional spaces in everyone's homes.  But let's be honest… sometimes they're the most chaotic of all. 
Because most folks are taking items in and out of their closets several times each day, it can feel challenging to maintain a tidy closet space.

Alas, we've pulled together a few of our tried-and-tested rules to help even beginning closet organizational enthusiasts create and maintain solid organizational systems.
Some links in this post may contain affiliates. For more information, please read our disclosure agreement.
Rule One: Keep ONLY What You Love + Wear

To be clear, we're not suggesting that you only keep the items that you wear all the time. Many people have specialty and seasonal clothing items (and those can stay!) We simply believe that all the clothes in your closet should make you feel good when you put them on, regardless of how often you wear them.

We're also not necessarily advocating for you to remove all of your less-than-favorite pieces at once (for some of us, our closets might end up empty!) Instead, we suggest that you become extremely particular about what you buy and bring home moving forward (and continue to edit the lesser-loved items as you incorporate those more-loved pieces!)

We have oh-so-much more to share on this subject. Be sure to stay tuned for our upcoming blog post about clothes shopping!

Rule Two: Create Uniformity

Clutter is a foe to any organized space, and that includes visual clutter! In a closet, this might look like clothing that is hung inside out, 10 different types of hangers and shoes that are facing every which way. There may not be an abundance of physical clutter, but it's not pleasing to the eye.

We recommend the following, to create a more aesthetically appealing space:

Face all your clothing and shoes in the same direction
Remove empty hangers from the rod and store them in a basket or bin
Invest in matching hangers, if possible
Rule Three: Categorize + Color Code

Grouping your clothing items by type will not only make your closet look tidier — it will also help you find things more easily.

Think about sorting your clothing first by category (shirts, pants, sweaters, etc.) and then breaking those categories down by color or length… or by color and length! Whatever you do, separate items in a way that makes sense for you. Be sure to consider what you want the easiest access to.

There's no hard and fast rule about color-coding, although at Practically Perfect we love to style closets in ROYGBIV (red, orange, yellow, green, blue, indigo, violet) order, with neutrals on one end. But remember, it's your closet… so you do you!

Rule Four: File Fold

This rule applies to any drawers that are in your closet (and out of your closet, as well!) File folding allows you to see all of the clothing in any drawer — and as a bonus, it allows you to move pieces in and out while still maintaining the order and organization. What's more perfect than that?!

You can also use file folding techniques for clothing that is stacked on shelves, such as jeans or sweaters.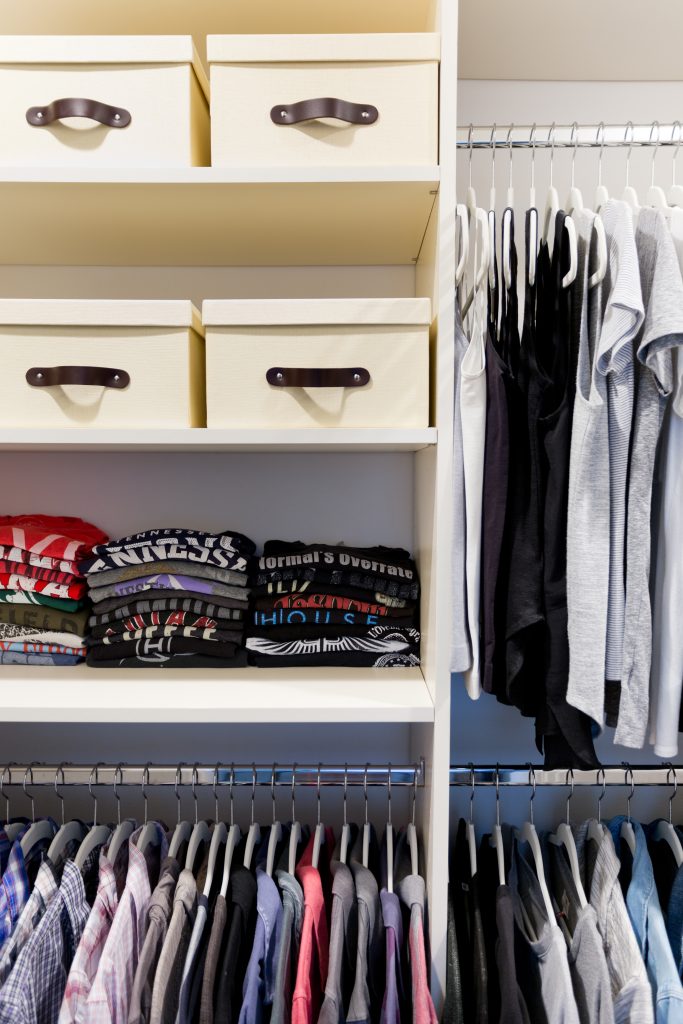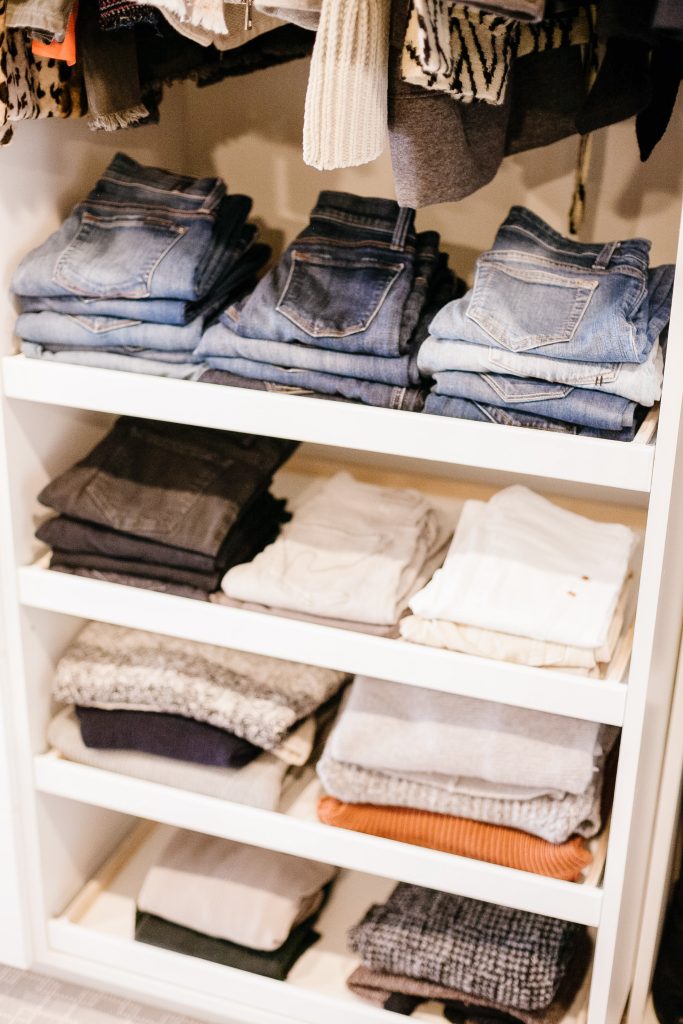 (If you're in the market for some fun + informative file folding tutorials, look no further than our first-ever Practically Perfect YouTube series!)

We hope that these four basic rules will help you to jumpstart creating a closet space that is practical for you. Please comment below with any questions or closet conundrums…

And if you're looking for hanger recommendations, some of our favorites are just below:

---
For more inspiration, check out: