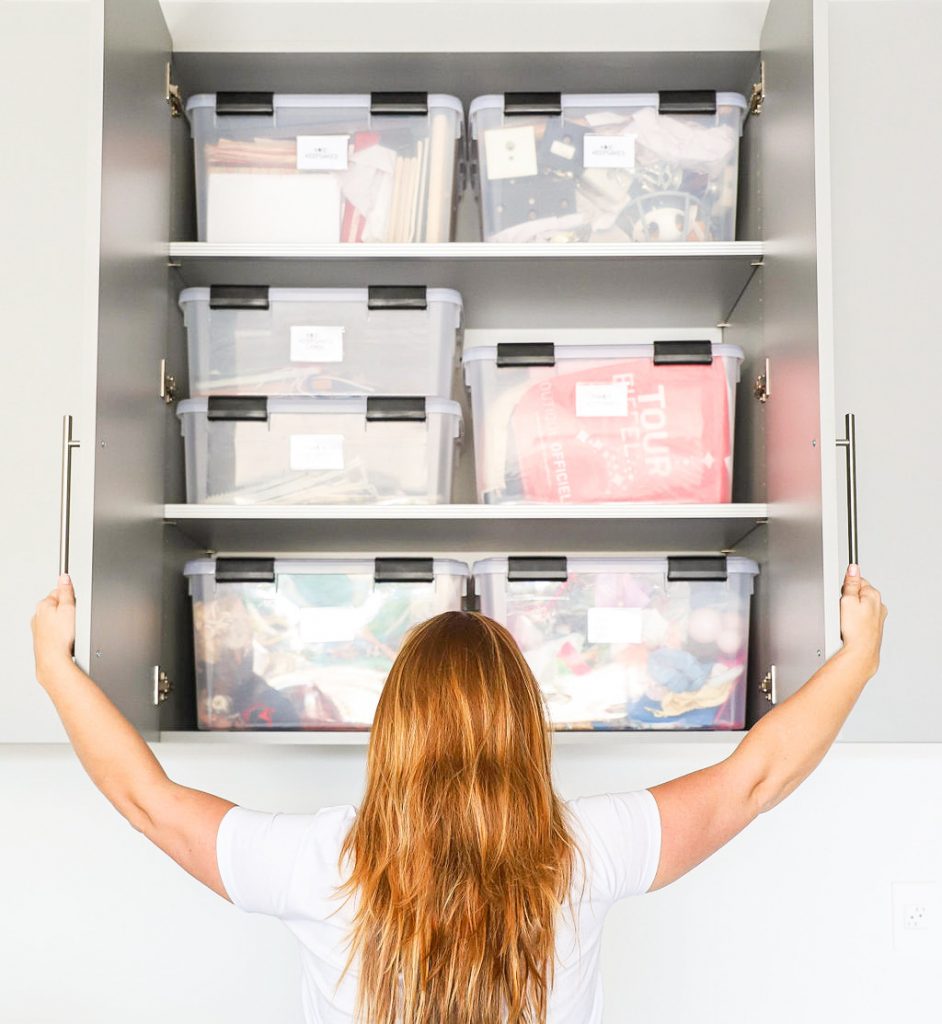 Chances are, you have experienced AT LEAST one move in your lifetime. 
Kitt and I have both moved across the country, across state lines, across town and even down the hall. We've moved alone, with our partners and (the most challenging of all) with our human and fur babies. In fact, my family is gearing up for our next (just up the street) move in just a few months.
We assume that you've moved several times yourselves, just like us.
Regardless of how many times you've done it, most people tend to agree that moving is awful, stressful, frustrating, exhausting… are we speaking your language?
Except… may we say one thing? It isn't! (At least, it doesn't have to be.)
This past year, our team has worked on more moving projects than ever before. And quite honestly, we have loved it! Helping clients make a seamless transition from one home to another is one of the most satisfying aspects of what we do as professional organizers.
As such, we wanted to share the top reasons we believe that moving can be an exciting and transformative experience for you and your family, from an organizer's perspective:
Moving allows you an opportunity to assess.
We're so busy in our day-to-day lives that we don't always pay attention to the things that exist in our homes. Paperwork, mail, clothing, toys, pet supplies, 8 thousand food storage containers — the list goes on!
Moving allows us the perfect opportunity to look all around our homes and really consider WHAT we're using and HOW we're using it. Maybe cherished items have been forgotten in a storage closet, or sentiment has us holding on to every single piece of artwork our kids have ever made, without anywhere to put them.
This is the time to take stock of how your home feels and decide if there are any changes you want to make in your new space.
Moving is the very best time for decluttering.
Moving is also the time when we discover, as we like to call it, "buried treasure." This might mean gifts or clothing you've forgotten about and can't wait to use — or it might mean unearthing actual junk from the back of your closet or corners of your garage. Either way, we think moving is the most ideal time to do a heavy edit of all your belongings.
Consider all the time that will be spent packing, not to mention the supplies and materials… why would we waste valuable resources packing items that we ultimately don't want to keep?
We encourage all of our clients to spend time (on their own or with our team) doing a really thoughtful editing session in all of their spaces, long before it's time to actually start packing.
(Practically Perfect Tip: Always edit before and not while you are packing as that may make the editing process less thorough and will assuredly make the packing process far more time consuming. We do, however, strongly encourage another "final pass" on editing items before they get taped into those boxes!)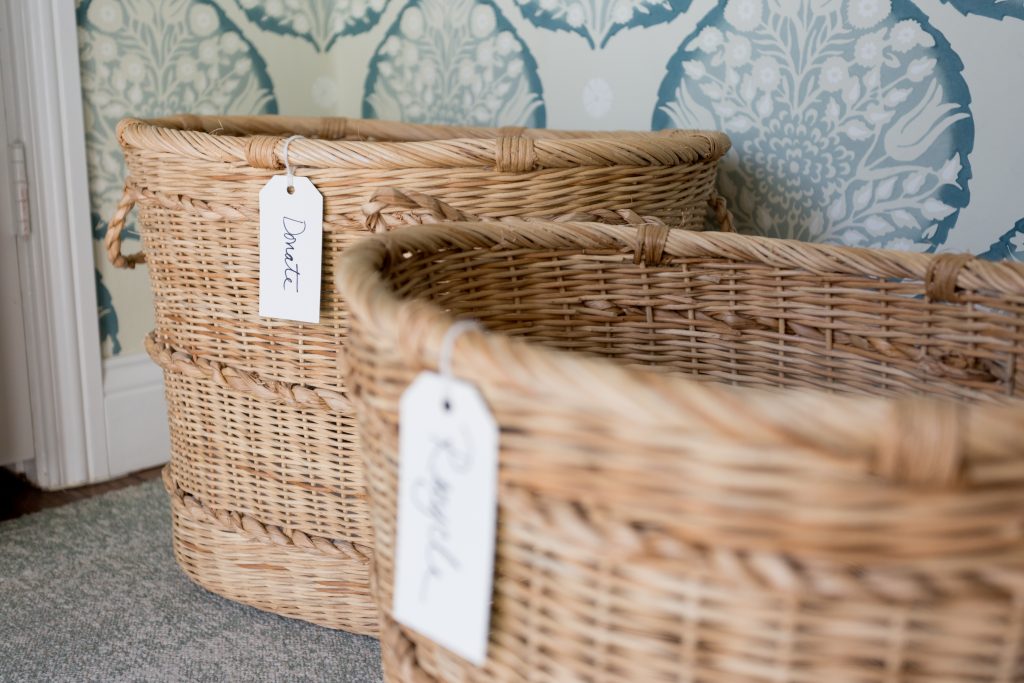 Photo by Amy Bartlam for Practically Perfect
A new space = an opportunity for new systems.
Each new home generally looks different from the last one, from layouts and square footage to storage areas and cabinet sizing. This can feel like an overwhelming change — where to put everything? — but we love to think of it as an exciting opportunity to create new or revise old systems.
Maybe your old place had a tiny entryway and this one has a mudroom? Hello, "drop zone" creation! (No more tripping over shoes in the doorway or backpacks on the floor!)
Or, perhaps your new place has less storage space and you can't imagine how to make everything fit. This may be the time to look into multi-purpose furniture, vertical storage solutions and back-of-door space hacks that will fit your needs.
Maybe you had no systems at all in your previous house — nothing had a dedicated or purposeful "home" in your home. The simple process of unpacking gives you a chance to thoughtfully consider where to place every item that you own in a way that makes your life easier. Is under the sink the best place to access your cleaning supplies? Are the glasses close to the sink? The mugs by the coffee maker? Should you organize your wardrobe by color, item or season? (Yes, yes and yes!)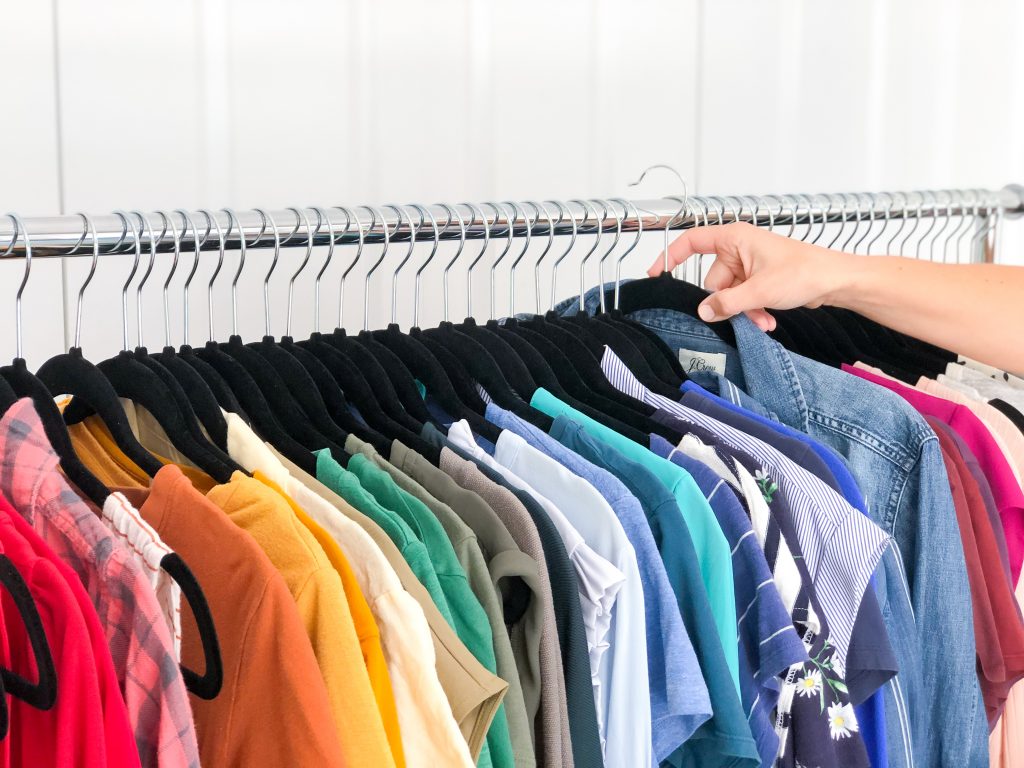 Photo by Practically Perfect
Moving, while challenging, gives us so many opportunities to assess and change and create! And yes, we know people often use the word "opportunity" when they mean something less than thrilling to do, but we're taking it back.
Moving = Opportunity = Organization = Fun
And for any of you with a move in your future, stay tuned for more content this month from our moving series — we're tackling all the ways to make your move easier, from tips and checklists to must-haves and have-nots!
XOXO
Joni
Cover image by Another Cup for Practically Perfect
---
If you like this blog, check out the following for more inspiration: