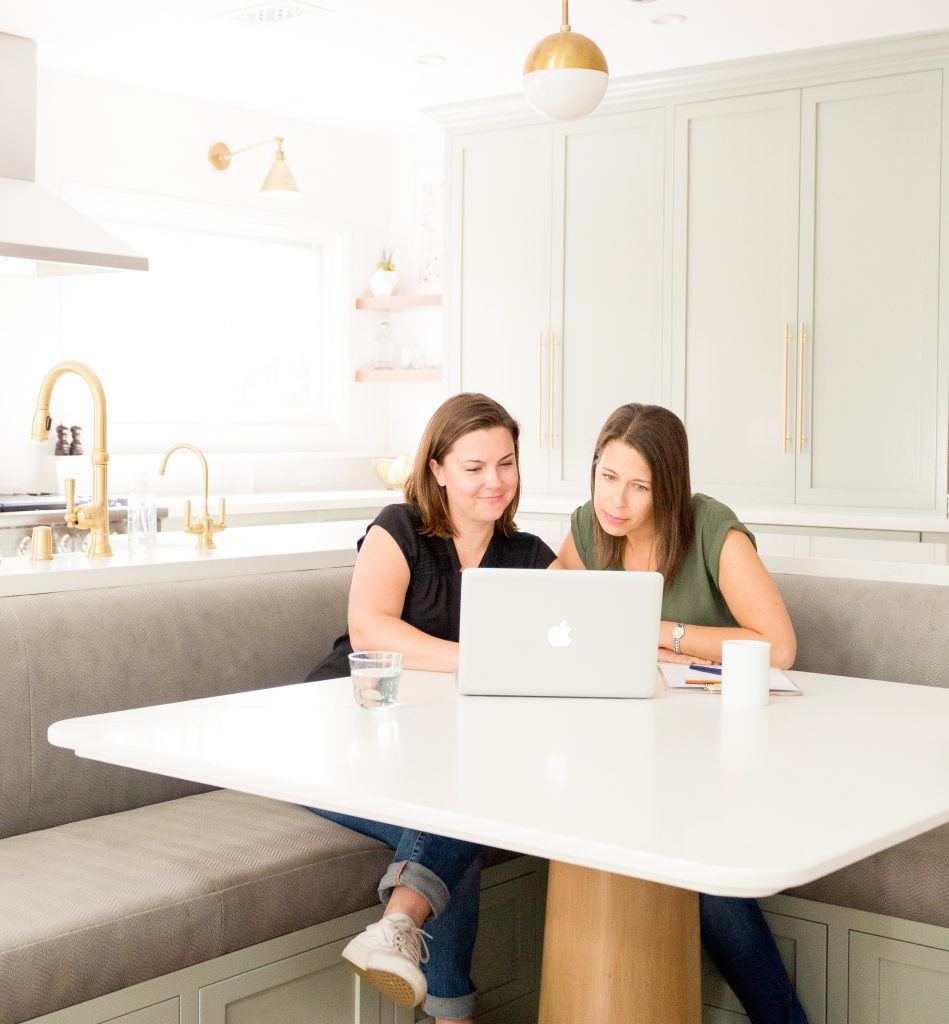 We each have three children (that's six kids between us!) And as our families are growing, our time feels incredibly precious and VALUABLE. We aim to be as productive as possible with the time that we have to work each day.
We're sharing the basic and necessary steps that we use every day to keep ourselves and our business organized.
Please note: some links in this post may contain affiliates. For more information, please read our disclosure agreement.
BE SELF-AWARE
It's imperative to determine exactly what kind of environment you need in order to focus on projects. And that looks different to each person. Like Joni, do you need to have everything in your workspace put away so that it does not overwhelm you? Or like Kitt, do you like to have things NEATLY accessible so that you won't become frustrated by the time that you will spend grabbing what you need?
Consider that time of day can impact your success, as well. Are you a night-owl like Joni or an early morning person like Kitt?
Having an awareness of your working style will set you up for a far more productive work day.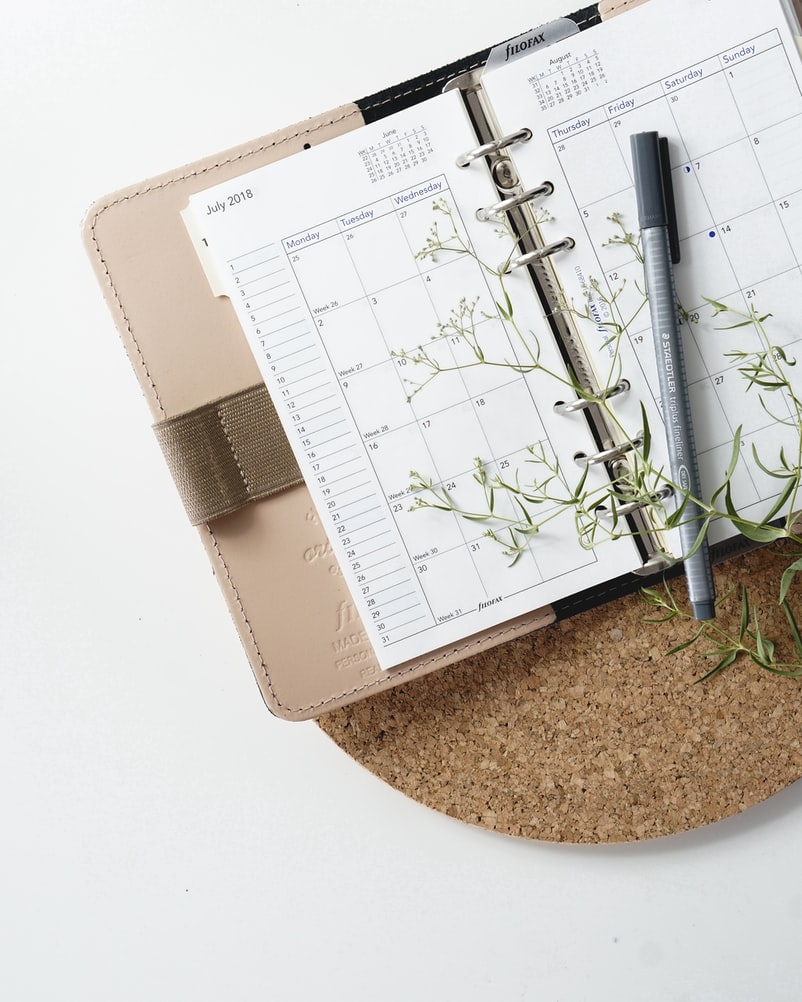 PREP + PREPARE
Spend a few minutes at the beginning of each day prepping yourself for the day ahead. Create a to-do list. Arrange them by highest priority to lowest priority. Anything that can't be accomplished can simply be moved to the next work day.
Also, consider visual aids. A visual wall calendar, a desktop checklist, a physical planner — all of these items can help you SEE exactly what needs to be done, which can really help you to stay on task.
DE-CLUTTER
Your workspace does not necessarily need to be perfectly organized, but you shouldn't have a cluttered desk area. Take a few minutes at the end of every day to place everything back in its designated space. (Don't have designated spaces? Desktop organizers, file sorters and drawer inserts help tremendously!)
STREAMLINE
We aim to streamline things and NOT reinvent the wheel.
For instance, we found ourselves writing many similar emails for our business. After spending much crafting individual correspondences, we finally created templates (that allow for personalization) for each process and streamlined that workflow. Much time has been saved!
Think about areas that you can streamline – invoicing, emailing, social media planning and more. If you can accomplish a month's worth of something in a day, how might that change what each day looks like for you?
DELEGATE
It can feel so easy to play every role in the company. But is that going to be as successful or satisfying as you'd like it to be?
Build a team of people that you can enlist to help you achieve your goals. Learn to feel good about letting go of tasks and projects that don't suit your skillset.
FOCUS ON TIMING
Try setting a timer to complete smaller tasks. This might sound overly simplistic, but sometimes when you designate a certain amount of time for yourself that you know will be undisturbed, even just 5 or 10 of your time can be shockingly productive.
And remember to celebrate whatever amount you accomplish in that time.
ENGAGE IN SELF CARE
A basic but absolutely NECESSARY step to organizing ourselves and our business is taking care of ourselves.
It's so easy to have a never-ending workday — checking emails as soon as you wake up, responding on the weekends, continuing work in bed — because being the boss equals all the responsibility.
But Joni and I both know that we're less productive if we're hungry/tired/sick/insert-your-preferred-adjective-here. So we remind each other to take breaks and have snacks. We have learned to deeply prioritize our family and personal time and to make sure we get a real weekend as often as possible.
THE TAKEAWAY
You are the master of your time! And space! And workday! Start paying attention to what's not working for you so that you can make changes. Create a system that works for you, and then stick to it!
---
For more inspiration, check out: