Perry Como's jingle is true: There's no place like home for the holidays.
As the weather cools down, home beckons as a place of warmth (at least figuratively – it's still 70° here in LA!) It's where we share gratitude over hearty meals, exchange meaningful gifts, or cozy up near the fire.
But around this time, home becomes something of a workplace, too. It's where we're prepping the kitchen for those elaborate meals, ordering gifts, and figuring out how the heck to kindle that toasty fire.
As wonderful as they are, the holidays at home can be stressful. Thankfully, MakeSpace (a convenient alternative to self-storage units in Los Angeles) is here to help.
Whether you're hosting in-laws this year, in NYC celebrating your child's first snowy season, or just want to be a gracious guest, here are five unique ways that organizing can help you stay calm during the holidays: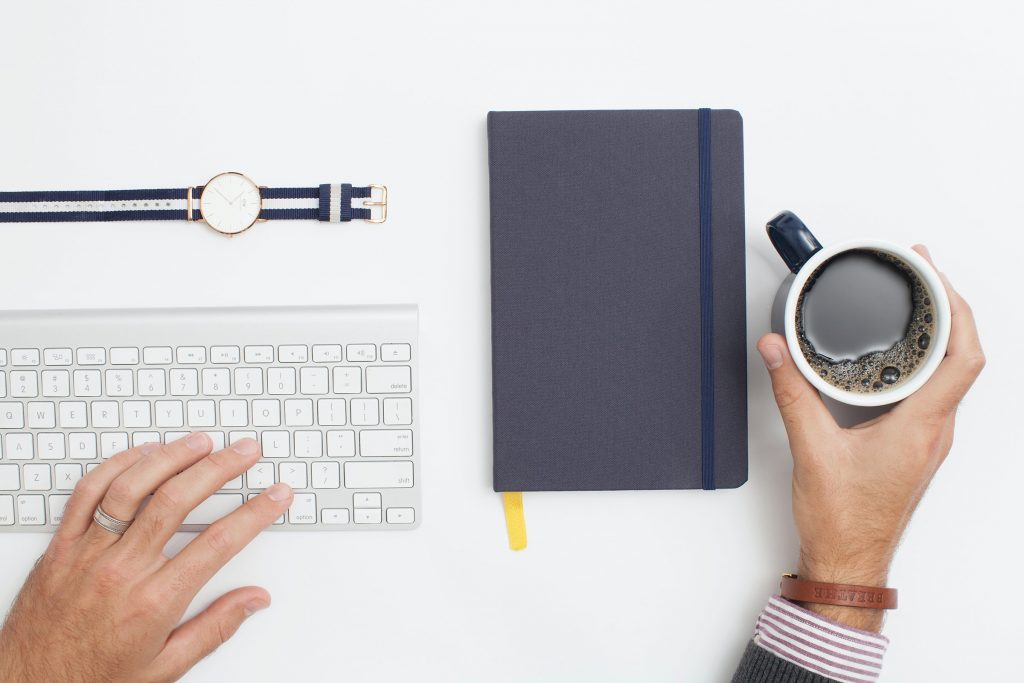 1. Write Down All Your To-Dos
Do you feel like you're drowning in so many errands, you're not even sure where to start?
Step 1: Take a deep breath.
Step 2: Write down every task that comes to mind.
Think of this as a massive brain dump with a holiday twist.
Not familiar with brain dumping?
It's a mental purge where you write down everything nagging at the back of your mind. Kind of like bullet journaling, but specifically for to-dos. It's a simple way to funnel all those less-pressing, but still-necessary, tasks into one handy list.
Just A Girl And Her Blog created a template for the process. You could also use a task management app like Todoist. Todoist is great for managing multiple lists at once, since items can be divided into categories and assigned due dates. You can also integrate the app into your email and add tasks from any web browser.
Once you've written down all your to-dos, take a second to evaluate the most important tasks (MITs). Aim to tackle three of those every day.
2. Plan Your Budget
Between all the flights, gifts, and multi-course meals, it's no wonder the holiday season gets expensive.
The surest way to avoid sticker-shock surprise: Implement a budget. Mint is one of the most commonly-used services for overall money management. There's also Wally for comparing your income to your expenses, and Exeq for monitoring your weekly spending.
For holiday-specific budgeting, though, Fudget may be your best bet. Its straightforward interface makes it a breeze for dividing tasks by sub-categories, like "Groceries for Thanksgiving dinner," or "The Gifts List."
Bonus: You can passcode lock the app to keep out any snooping elves!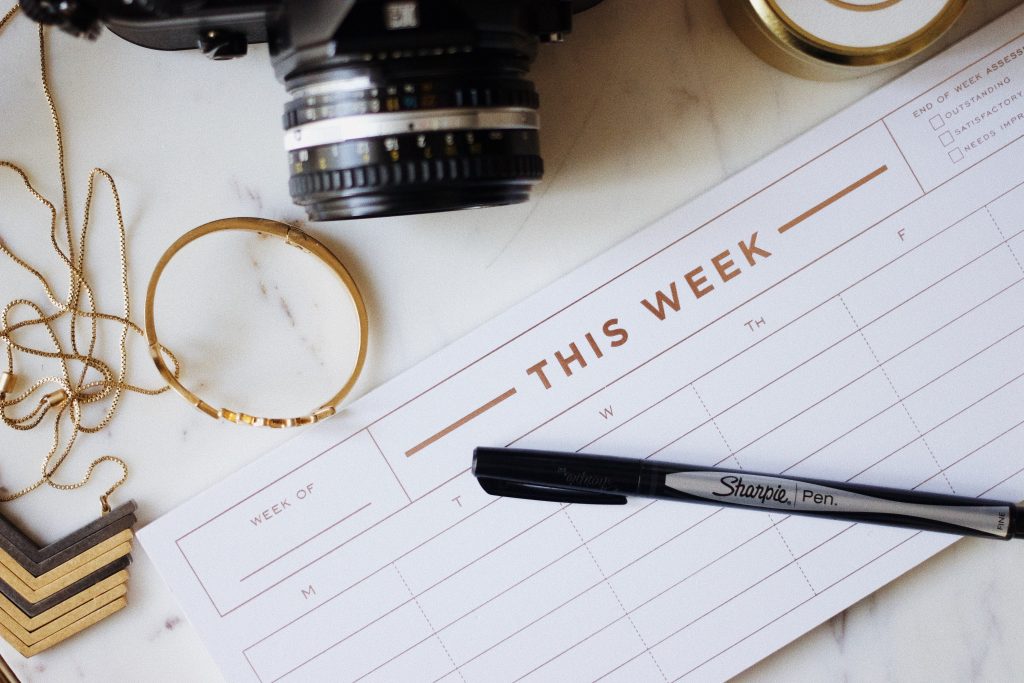 3. Schedule Time In Your Calendar To Get Stuff Done
Now that you have a better understanding of what you need to get done, and how much money you want to spend doing it, it's time to figure out when you should complete everything.
To really master the season, let no task go overlooked. Rather than writing "Send holiday cards" in your calendar, for example, break the errand down into mini-tasks. Then assign times for each mini-task in your calendar.
Your breakdown might look something like this:
Monday, 8 PM: Order cards online (we're partial to Paper Culture, which plants a tree for each card you send)
Wednesday, lunch time: Pick up postage and envelopes
Thursday, 6-9 PM: Fill out cards and address them
Friday, 8 AM: Drop letters into mailbox on way to work
Breaking each chore into bite-sized chunks will make it much easier to juggle everything at once.
Speaking of juggling, consider adding new structure to your family calendar for the holiday months. Color code by family member so you can easily reference where everyone needs to be, and when.
Or if you celebrate Christmas, fuse two calendars into one. Make a holiday planner that's also an advent calendar. Here are some DIY advent calendar ideas, courtesy of Apartment Therapy.
Remember those MITs from tip #1?
Now's a good time to plug those into your calendar as well.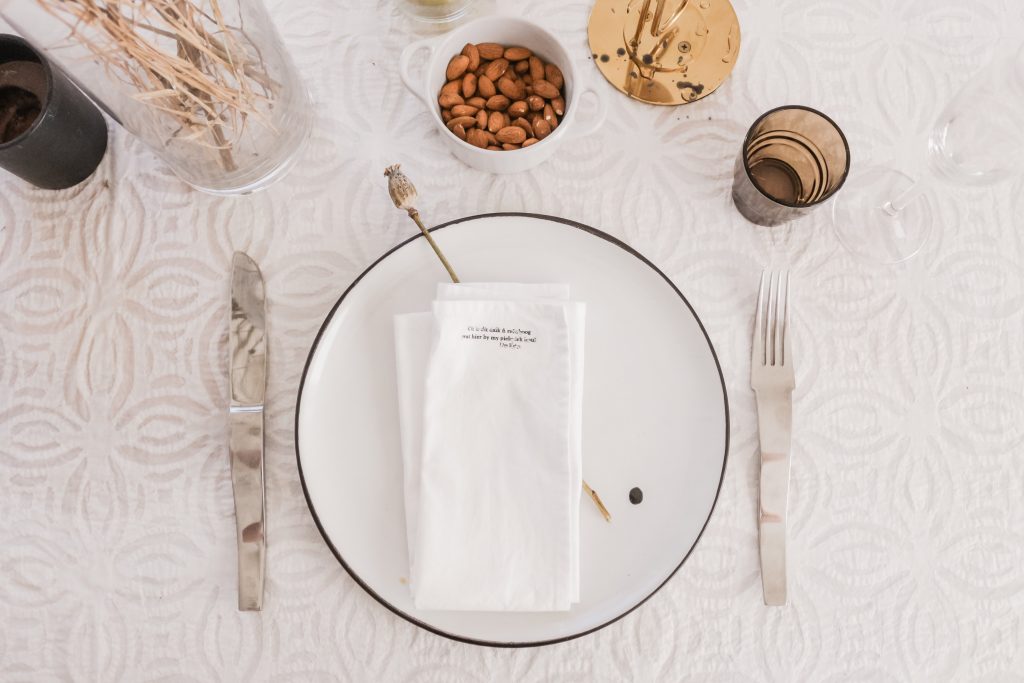 4. Prepare For The Different Etiquette of Hosting Vs Guesting
If it's your turn this year to roast the turkey or ham, use your organizing skills to make the dinner as easy as possible on yourself.
Start prep a week or so in advance. Schedule things like stocking up on wine, ironing the tablecloth, and polishing the silver for different days.
Get your littlest family members to help you clear out the fridge and freezer (use all that stockpiled frozen pizza as a bribe). Then make use of the newly-cleared chilly compartments to store your make-ahead recipes beforehand.
As noted by The Kitchn, the most stressful bit of hosting is the last-minute flurry. You know, the chaotic overlap between the first guests' arrival and prime stovetop simmering time.
The best thing a host or hostess can do during that harried bit:
Accept any and all offers of help.
If you're a guest this year, you might not be the one carving the bird, but you still need to prep for your part.
Call or send a text to your host a couple days before the party, confirming you'll have access to any appliances or fridge space you'll need to set up your contribution. And double check to see if you can bring anything the host might not have time to get.
Here are more etiquette tips guaranteed to get you invited back next year, plus 5 tips to help you arrive on time.
5. Enjoy The Fun Parts Of The Season
You've worked hard to cultivate a fun holiday season. Now it's time for you to enjoy it.
Schedule time in your calendar for family downtime. With all the stress of planning and executing tasks, it's easy to get wrapped up in the chaos of the season. Clean and Scentsible recommends setting aside time specifically for embracing the slower moments.
Curled up on the couch with some cocoa, watching a seasonal classic on TV, with your loved ones near? Sounds calming to us.
Cover image by STIL on Unsplash
---
For more inspiration, check out: