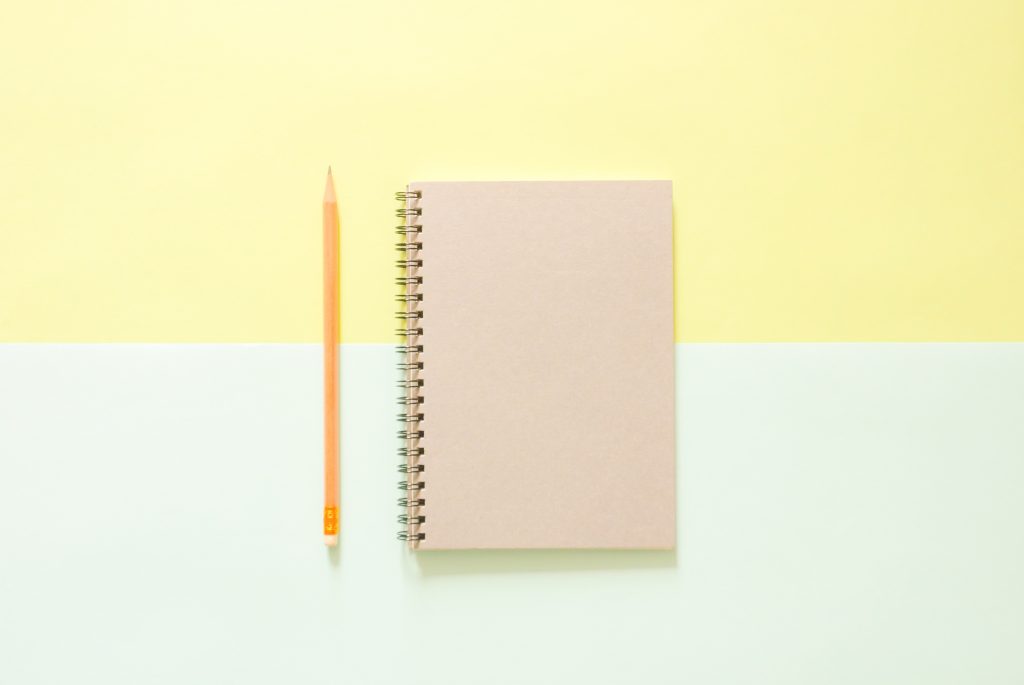 My kids start back to school next week, and I am completely in awe of how fast this summer flew by! I truly wish that I could press a magical pause button. But since I can't stop time, I am simply going to do my best to prepare my family for the season to come. Alas, I'm sharing the three things that I'm doing during the final week of summer to start the school year off as successfully as possible.
1. Shop Smartly
Don't buy what you don't need. This is a reminder for those of us who love back-to-school shopping (is there anything better than a package of fresh pencils?!) Through the years, I have learned to take detailed inventory of what we own before heading to Target, in an effort to avoid buying what we already own or more than what we'll actually need for the upcoming year. This might seem obvious, but it's a really important reminder. It's far easier to stay organized when you have less stuff to keep in order! This goes for clothes and shoes, too. Before I shop for anything new, I am sure to do a thorough edit of my kids' closets and dressers to avoid buying items that they really don't need.
Buy fewer, buy better. Last year, I splurged on adorable Pottery Barn Kids backpacks with matching lunch boxes for all of my kids, and I have been so throughly impressed with their quality. I have washed all 3 backpacks and lunch boxes regularly on a gentle cycle in my washing machine to keep them fresh, and they look brand new, even after a year of washing and some pretty serious wear and tear by my 4, 6 and 8-year-olds. This is the first summer that I am not buying new backpacks and lunch boxes, and I am thrilled about the savings!
Label everything. As the Lost & Found committee chair of my kids' school, I can tell you that you are far more likely to reconnect with lost items if you have labeled them. I love Label Daddy's customized labeling products. I use them to label my kids' clothes, shoes, backpacks, lunch boxes, water bottles, sports gear and more. Label Daddy is currently running a Back to School sale. Use promo code SCHOOL at checkout.
2. Say Thank You In Advance
As a former teacher, I know how exciting yet extremely exhausting the first week of school can be. So as a mom, I always go out of my way to do a little something to show our family's appreciation. When I was a child, my mom used to send me with an apple for my teacher on the first day of school. While this might feel old fashioned, I actually love the sentiment of showering my kids' teachers with love on day one… and fresh fruit is such a sweet (pun intended!) idea. I have also given my kids' teachers a gift card to Starbucks on the first day of school with a "coffee's on us this first week" note. Another incredible way of showing support right off the bat is to offer to purchase supplies and/or volunteer in your child's classroom. Be sure to let teachers know if you have special interests or talents.
3. Make Memories
Even if you're reading this just a few days before school is about to begin, there's still time to make one final summer memory. If there is something you've wanted to do all summer but haven't gotten around to… do it today! It doesn't have to be expensive or time-consuming. Go for a bike ride, make a lemonade stand or watch a movie. If your family has had a favorite activity this summer (for us, it was bracelet-making)… do that one final time. Once homework and enrichment activities begin, it will be harder to remember to carve out time for these special moments. Perhaps you will even start a new back-to-school family tradition. The day before my daughter started kindergarten, we ate sushi as a special lunch date marking the last day of her summer vacation. She remembered doing this and, before first grade started, she asked to go back to the same restaurant again. Next Monday, we'll continue the trend – four years and counting. I love how this family tradition emerged organically, from my daughter's memory of a sweet summertime moment.
Here's hoping that you can squeeze a few more moments of sweetness and lasting memories out of the final days of summer.
Wishing your family an easy transition into the new school year!
~ J
Cover image by Tirachard Kumtanom from Pexels
---
For more inspiration, check out: