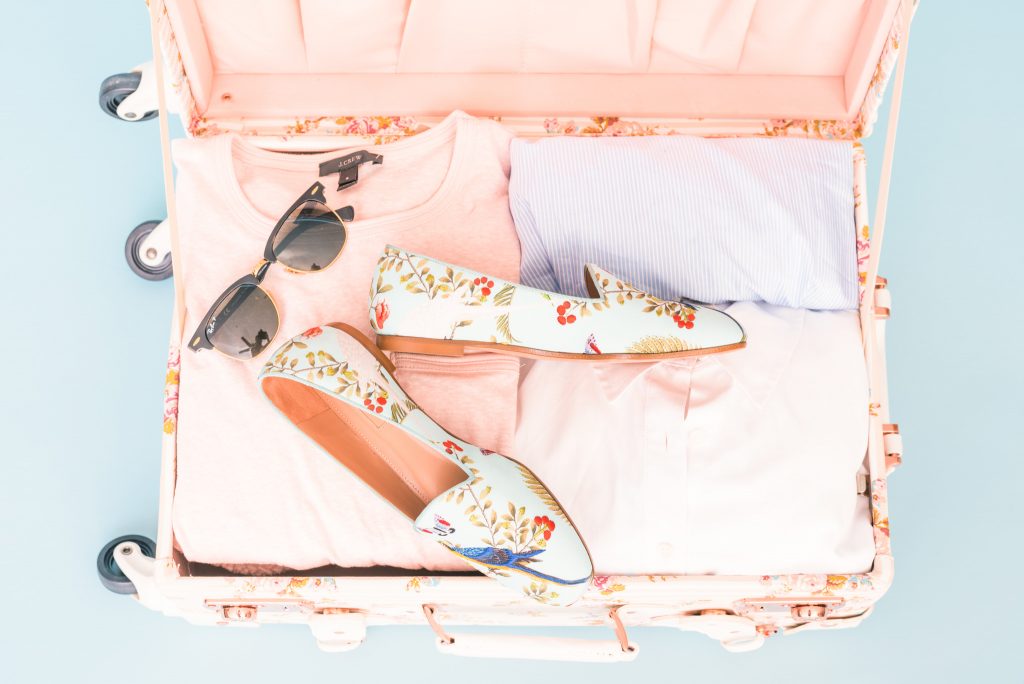 Make A List
Always start packing by planning! Create a list so that you'll be sure not to forget the essentials. We recommend creating a travel packing checklist on your computer that can be recycled and edited for each trip that you plan for. If you're more of a pen & paper person, check out our Practically Perfect Packing List. Remember… there's a reason you made a list, so be sure to check it (twice!)
Please note: some links in this post may contain affiliates. For more information, please read our disclosure agreement.
Cube Your Clothes
Maximize luggage space and minimize the mess inside your bags by using packing cubes. Zippered cubes not only make packing easier – they can also be used to organize your clothes by category, or even by the occasion for which you plan to wear them. While you're traveling, you can also designate one cube for storing dirty clothes, making unpacking even easier.
Check out our packing cube tutorial video!
Keep It Simple
Pack only what you need! This goes for clothing, toiletries and electronics. Lighten your load by taking only sample size toiletries, and pack clothing items that can be worn in various ways.
Roll Away
Rolling – as opposed to folding – your clothing will not only save you space, but will also decrease the creases (see what we did there?!) Be sure to utilize empty spaces – such as the insides of shoes and hats – to place tightly rolled items. We love to squeeze pairs of socks into shoes and to stow undergarments inside of hats.
No More Knots
This super simple tip will save you hours of frustrating untangling! Keep your necklaces tangle and knot-free by slipping one end through a drinking straw then closing the clasp. For shorter necklaces, simply cut the straw to the size you need.
Go Digital
Scan all important travel documents and save them to Dropbox or Google Drive. Having important documents available on your device will save you from shuffling through your bag for tickets and papers.
Safe Travels!
Plus, our favorite packing supplies below!
Cover image by Arnel Hasanovic on Unsplash
---
For more inspiration, check out: