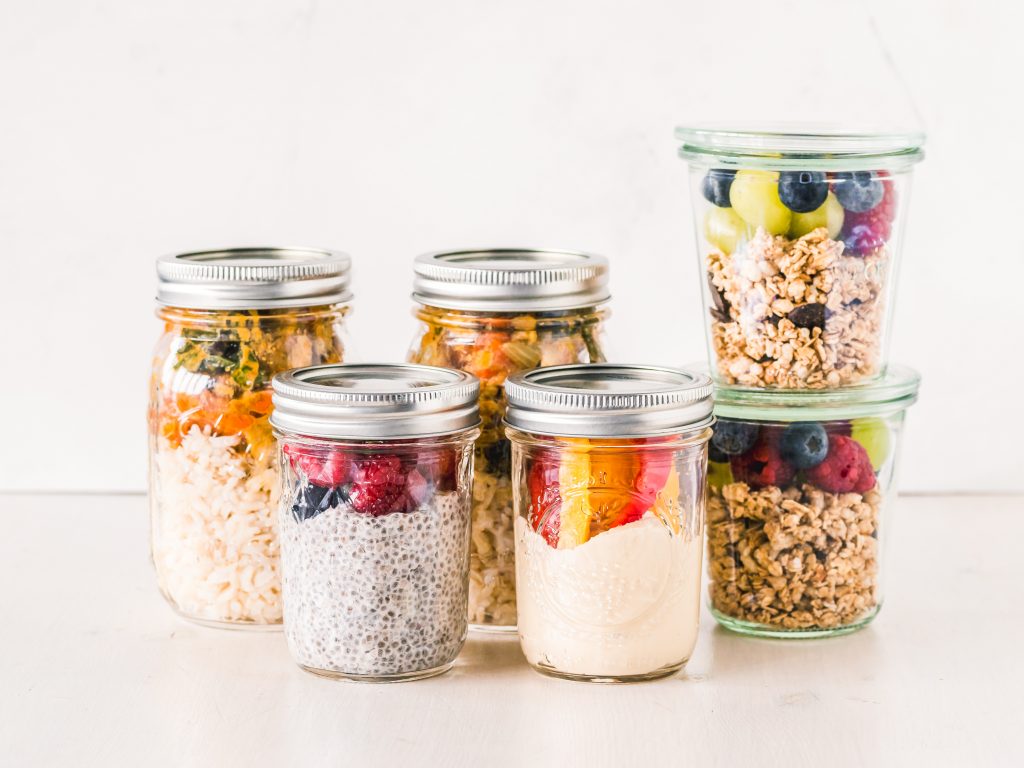 It's no secret that we're all trying numerous ways to get creative in our homes these days — we have to! 
This is actually something that our team focuses on ALL THE TIME. We are constantly thinking outside the box while working on projects, coming up with new ways to repurpose things and ways to use organizing products in different spaces.
So today I'm sharing some of our favorite Practically Perfect product hacks. I hope that it inspires you to get some creative juices flowing in your own home!
Please note: some links in this post may contain affiliates. For more information, please read our disclosure agreement.
Oh, how we love Command Hooks! When we want to get things off the floor or create a little visual space, these are an affordable go-to.
Did you know that 3M even has a "bath" line of products, specifically with water resistant adhesive strips for those hot, wet and humid environments?
One of our favorite products from that line is their Bath Shower Caddy — and let me be the first to tell you that we don't always use it in the bathroom!
We recently placed this product inside of a kitchen cabinet pantry space! We attached these to the backs of the doors and stored food wrap in them (think lunch bags and accessories). This allowed us to take advantage of two of our favorite things: the back of a door AND vertical space.
Wine Bottle Holders
Speaking of kitchen cabinets… let's talk about where you're storing all of your reusable beverage bottles. It seems like every sports team, organization, fundraiser and swag bag has a personalized bottle these days.
These make their way into our homes and, let's be honest, we all have just a few favorites. The rest never even see the light of day. Of course we recommend that you do a thorough edit of your collection. And then — consider using these wine bottle holders for reusable bottle storage. The best part about these is that they stack, so not only do they use space wisely, but you can also see and access all the bottles.
Spice Racks
When you hear about spice racks, you generally think about the kitchen, right? Well, not so fast!
Our team loves to use these wall mounted spice racks all over the house as an economical storage solution. We've used these for gift wrap, to display and hold bath products or perfumes, as children's bookshelves… You name a space, and we've used them there!
They have clean lines, a simple style and come in many different materials and colors. White wood and clear acrylic are our Practically Perfect go-tos.
We think that can risers are great in most pantry spaces — but there are many more options for using them all around the house. We recently installed one in a kid's crafting space, and it allowed us to utilize all of the deep cabinet space (these often leave things inaccessible) AND to beautifully display all of the crafting items in mason jars on the riser. Win/win!
We've also used these under bathroom and kitchen sinks to lift bulkier and backstock products, providing maximum visibility and accessibility.
Over the door storage racks aren't just for shoes!
We absolutely love using these for SO many other things.
Taking advantage of the back of the door is one of our favorite ways to create additional storage space. These racks come in many different styles and sizes — so no matter what your needs are, you can likely find something that works for you!
We do love them for shoes, but we've also used them for crafting supplies, toy storage, gift wrap, bathroom products, diaper changing supplies, pantry backstock, cleaning supplies… Honestly, the list is endless.
If you're short on storage space, consider where you might utilize one of these. Could they store your additional laundry supplies? Create a drop zone in your coat closet? Organize toys in a kids' closet?
We love using glass jars! They are the most simple storage solution. And the greatest thing about them is that you don't need to purchase brand new, matching ones. You can simply repurpose food jars…think pasta sauce, nut butters, jams, candles and mason jars.
Some of our favorite uses for jars with lids are for dry food storage (rice/pasta/nuts), arts and craft supplies (pom-poms/beads/jewels) and beauty products (Q-tips/cotton balls). But these are just a few of the ways they can be used!
It's so easy to become accustomed to the way that our homes are set up, even when it's not working perfectly for us. If you have the time and energy, consider taking some time to reassess the systems you've created and determine if anything could use a refresh.
And if you have any organizing products (store-bought or repurposed) around the house — see if you can use them in any of your spaces BEFORE you rush online to purchase new things.
Now is definitely the time to get creative!
XOXO
Tani
---
If you like this blog, check out the following for more inspiration: