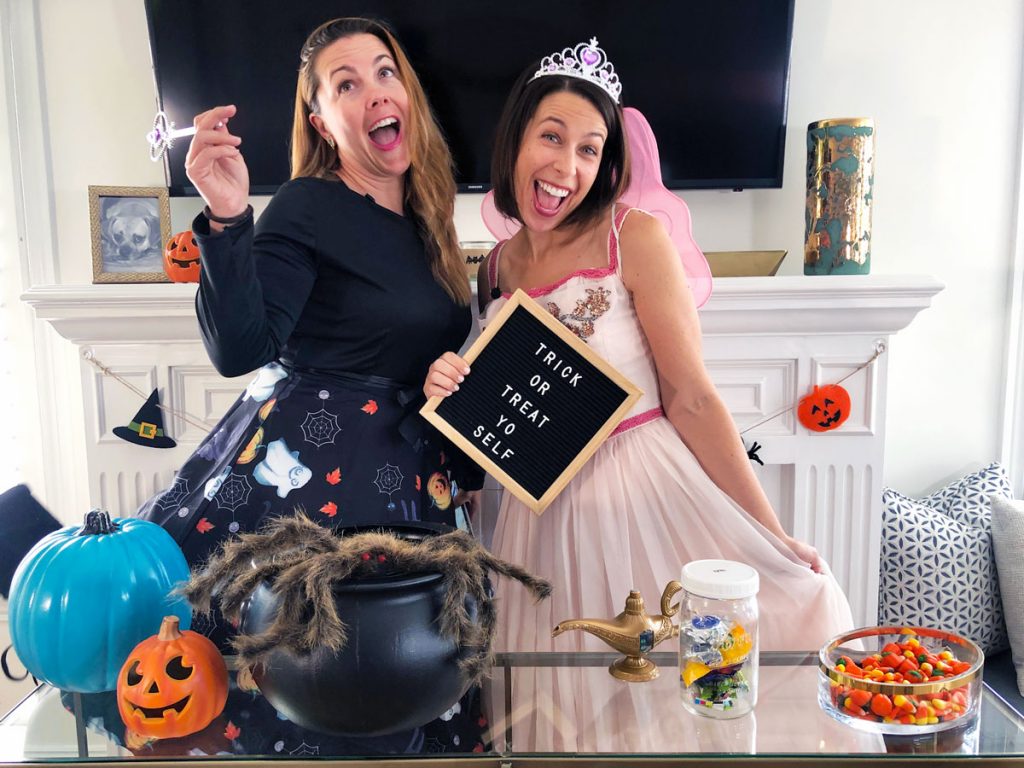 ---
Halloween is just around the corner, and we're sharing some tried-and-true tips that we have learned and discovered throughout the past 11 years of Halloweening as parents. We hope that these will help make your own trick-or-treating even sweeter!
For Covid/pandemic friendly Halloween suggestions, scroll to the bottom!
Costumes
TIP # 1: Raid Your Closet – If you've waited until the last minute, do not fear… grab a cape or crown from the dress up bin and call it a day!
TIP # 2: Crowdsource – Go ahead, trade costumes! Your kid doesn't want to be Elsa again, but maybe they would love to wear that Toy Story costume from your neighbor's house?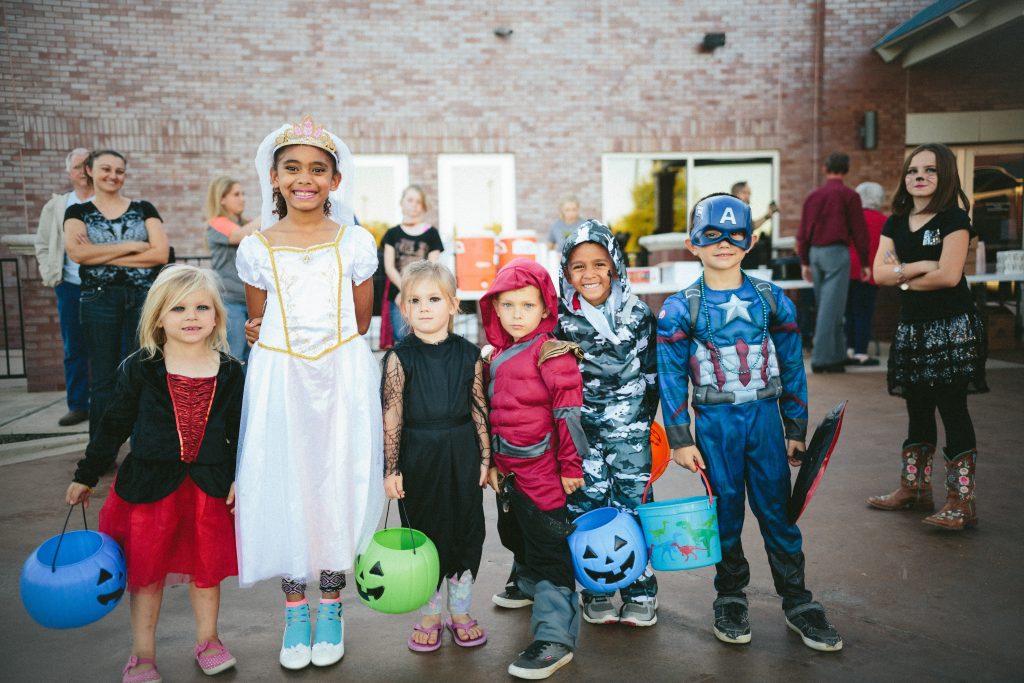 TIP # 3: Go Thrifting – There are so many budget-friendly treasures just waiting to be discovered by you!
TIP # 4: Buy Timely – Costumes purchased in the summertime may feel stale by Halloween, but day-before costuming can be super stressful. We suggesting aiming for 2-4 weeks out.
Candy
TIP # 5: Get Your Candy ASAP – Sugary treats can get more expensive if you wait to buy them just before Halloween… consider stocking up in advance and storing you stash until the 31st.
TIP # 6: Grab A Teal Pumpkin + Some Non-Food Items – We really want ALL KIDS to be able to enjoy this holiday, so please consider buying non-food items for kids who are not be able to enjoy edible treats. Displaying a teal pumpkin in front of your house will signal that you've taken this extra-inclusive step. Stickers, pencils or removable tattoos, anyone?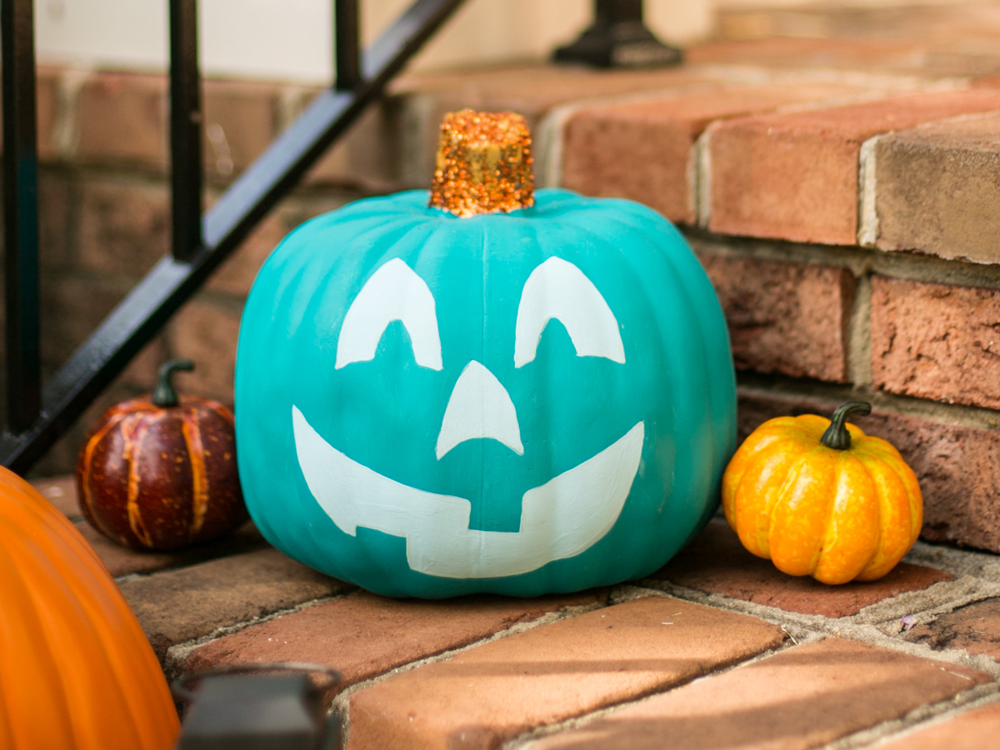 TIP # 7: Create A Candy Jar For Each Kid – This is an easy way to determine how much candy your kids are allowed to keep once they return from collecting. We love to DONATE all of our extra candy. Our favorite options are a dentist buyback (Joni's family's dentist offers $1 per pound), a candy donation to our troops or a "switch witch" — a handy tradition where kids can trade in their candy for items they have been wanting.
TIP # 8: Set Candy Expectations – Whatever your limits or rules are around candy for your family, just be sure that your kiddos are aware of them before the night begins!
TIP # 9: Have A Safety Talk – Before you head out for trick-or-treating, remind your kids how they can have fun while staying safe. Think about street crossings and neighborhood guidelines. Consider a buddy system and perhaps a flashlight, which lead us to…
TIP # 10: Get A Light Source – We're talking flashlights, glow sticks and bracelets — anything that will help kids see and BE SEEN throughout the night.
TIP # 11: Pocket The Phones – Snap your photos ahead of time and then pop your phone into your pocket so that you can be present, have fun and stay safe!
TIP # 12: Bring A Bag – If you don't want to be carrying around discarded costume accessories and water bottles in your arms, snag a backpack for the schlepping (we have learned this one the hard way!)
TIP # 13: Have Fun – Because that's the whole idea, right?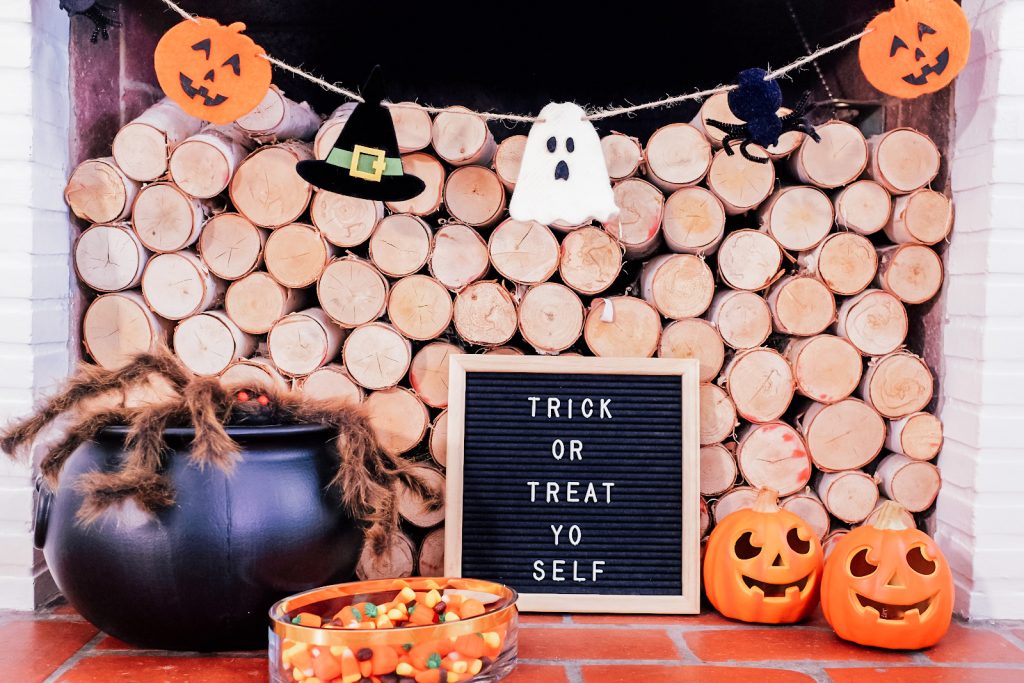 ---
– 2020 Update –
We know this year is going to look different for our kiddos, but we're determined to still have a great time this Halloween! Here's our not-so-spooky list of things that our families and friends will be doing this year:
Zoom Halloween Party: Screen time be darned, a virtual costume party with music and crafts is happening! And if you happen to be in a "pod," enjoy that much-craved, in-person interaction!
Personal Halloween Hand-Outs: Since candy bowls are a no-no right now, why not make it an activity with your kiddos to create small personal candy bags that you can line up on a table? This way, your neighborhood friends and families can still visit you (at a distance) and enjoy some sweets.
Candy Tube Delivery: Okay, we're not actually doing this one, but we LOVE the idea of it! An empty few wrapping paper tubes, some fun decor — again, get those kiddos crafting! — and you have the most satisfying way to hand out candy to your fellow trick-or-treaters.
Halloween-Themed Snacks: Banana + Chocolate Chip Ghosts and Pumpkin Mandarin Oranges have always graced Joni's kitchen on Halloween (three chocolate chips on a half a banana = perfection) to encourage ingestion of at least some "regular" food along with the giant candy influx. If you're staying in this year, get creative with your snacks — there is a Pinterest goldmine out there!
Halloween Decor Drive/Walk: We don't know about your neighborhoods, we have been seeing some amazing displays all around town! We're planning a family walk, once it's dark, just to enjoy some of the lights and ghoulish setups that are popping up all around us.
However you celebrate this year, we wish you a happy + HEALTHY Halloween!
---
If you like this blog, check out the following for more inspiration: