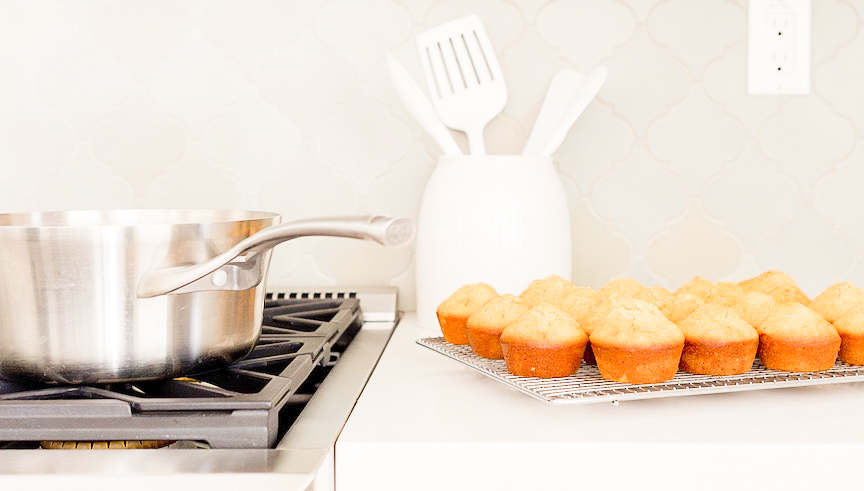 We pride ourselves on being highly-organized.  We are detailed oriented efficiency experts, tried and true.  But to be completely honest — sometimes we're frazzled and flustered — even when we're hiding it well.  Our homes can feel completely chaotic, albeit organized.  Our to-do lists feel never-ending.
As our business grows, so do our kids. We're always moving forward, and we simply can't stop time. We want to read more chapters at bedtime. We want to leave the dishes in the sink and the emails in our inbox. We smartly schedule our days, but even when we strike the seemingly perfect balance between business and motherhood, we still yearn for more time. And we all have to eat!
Alas, we're sharing 3 simple meal-planning tips that provide us with a little sanity and help us to stay ahead in our hectic lives. These take very little time — and save you a whole bunch of it!
Shopping List = Sanity
Devote just a few minutes to create a list of your household's "staple" items — the items that you always purchase every week.  For us, this list includes milk, eggs, bread, apples.  Save this list (we use the Notes app on our phones) and add to it each week.  Each week, take a quick peek in the fridge and pantry to see what items need replenishing (this is easy when your pantry is Clearly Contained!) and add those items as additions to your list of staples.  Finally, determine what ingredients you'll need to prepare any special meals you're making.  We love Prep Dish because it provides you with a menu for each week and automatically generates your shopping list – which it can even add to an Instacart order for you.  So easy!
Slow Cooking = No Cooking
We aspire to plan a meal for each night of the week, but that's rarely a reality for us. What we do find to be practical and maintainable is having at least one night covered. When in doubt, we use our Crock-pot to slow cook a simple, healthy meal. There's no shame in easy when it's healthy!
Tuesday = Take Out
Our kids have enrichment activities that run into the evening on Tuesdays. So, we've instituted "Take Out Tuesdays." The kids take turns choosing from a list of parent-approved restaurants, and they love being involved. Try using an app that allows you to order in advance so that your dinner arrives home right when you do. Hello, Postmates!
Here's hoping that one or all of these suggestions can buy you even a few extra moments to snuggle in the week to come.
---
For more inspiration, check out: